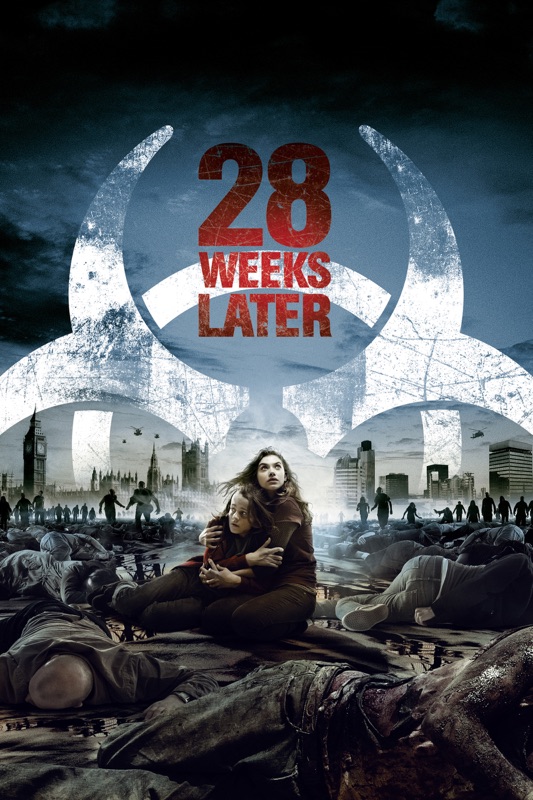 Juan Carlos Fresnadillo
Genre: Horror
Release Date: 2007-10-09
Explicitness: notExplicit
Country: USA
Track Count: 2
USD 14.99 On itunes
Reviews
Those stupid kids.

By jseeshol

One day in a safe place and they are already sneaking off?! Hate those kids.

INCREDIBLY B*O*R*I*N*G

By Rock Hound

No character development. 5 minutes into the movie, I was rooting for the living dead zombies. A big fat Zero on the Splat-O-Meter.

One of my favorite movies

By QingUilE

One of the best zombie infection movies I've ever seen. Very realistic and action packed from start to finish

Great movie

By DatsikAdam

Shame they didn't make a sequel :(

😒

By Lacey122😘😝

It won't let me rent it. Said I didn't have storage. So I deleted some apps which made me delete all of them tried again and still said I can't. 😡😒

28 Weeks Later

By theonedirectionboy

Only a decent person would find humor in that!

Best Zombie Movie

By DominickBattiato

Hands down

Frightening opening.

By The Organist

28 Week Later is a good zombie flick. It has one of the most frightening openings to a zombie movie ever. This is a new Z classic.

28 Weeks Later

By HhhhhhhhhHTB

BEST ZOMBIE MOVIE EVER MADE.

Let Down

By Adyson17

This movie was a huge let down. The acting was bad, the story line was bad, everything was just bad. I do not recommend this movie. I was tricked into renting it by the ratings, so If you're like me and wanted a thrilling zombie movie just look into The Walking Dead instead. You 'll be much more pleased.