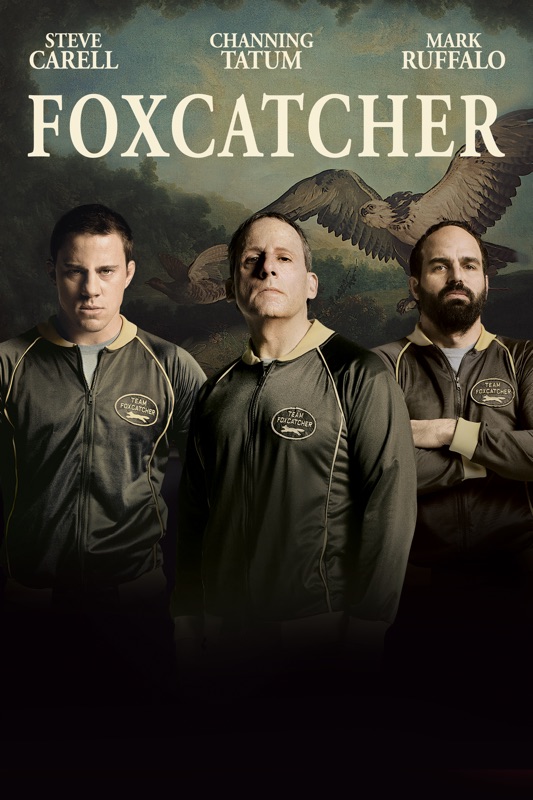 Bennett Miller
Genre: Drama
Release Date: 2015-01-16
Explicitness: notExplicit
Country: USA
Track Count: 10
USD 12.99 On itunes
Reviews
Tough One

By MTM.MAN

This is a tough movie to watch, in many ways. First, it is the near to exact to true story portrayal of what occured and I wanted to watch it for that reason alone. It is gritty and dramatic and displays the sheer drive to win and on the other side for a rich man with something missing in his life, to fit in. All of the actors did a great job portraying the characters they were assigned, the good & the bad. However, I wish I had not bought the movie, because, for me, it is one of those harsh dramatic movies I tend to watch once and maybe not again for many years. It is not the feel good type movie of the year, if you catch my drift.

Love it!!

By Iowa Hawkeyes lover

Awesome movie

Meh

By Musicman12345

The acting is great in this movie but barely holds a candle to how gripping the netflix documentary is on this same subject.

Really well done film

By Rambo8649

Very well directed film, great writing, and excellent acting.

Odd, but oddly endearing

By Tommy boy kush

Carell does great in this movie. Kudos to Tatum as well

One of the Best Films of 2014

By Nuts four

This is without a doubt a fantastic film. I felt compelled to write a five star review after noticing that it has a three and a half star rating as the film is so much better than what that score says. It has three performances at its center that carry the film to heights that I did not imagine going into it. The less you know about this film the better. While it may not be for everyone it should still be appreciated as a great American Film.

Wrestler's Perspective

By Trip1102

I remember when I saw the news broadcast about this. The question I asked myself was "Why?" This movie did a pretty good job answering my question. The director brought in real wrestlers as extras, as well as some Olympic wrestlers. Ken Chertow had a bit part in this movie along with other Olympians. Tatum and Ruffalo were exceptional in portraying the brothers. If I'm not mistaken, Foxcatcher produced a few champions for our country. This movie is one of the few movies that actually accurately looks inside the world of amateur wrestling.

not for morons

By ChanceJeremy

keep away if you like fast action thrillers with goodies and babies and almost zero human truth. i love those kind of thrillers too, but this one is not for hiding, it's for waking up.

Unimportant and slow

By PushawKa

I just didn't see what all the five star reviews were about. It was slow, and I could not have cared less about the welfare of the people portrayed. They were simply boring as human beings and as main characters in the story. Reading about the real story in the newspaper at the time that it happened was more interesting than the movie.

Slow and creepy.

By byutunes

Carell is usually creepy funny. Here he is just plain creepy. Now, he can skinny down and play Robert Durst--another homicidal rich kid.