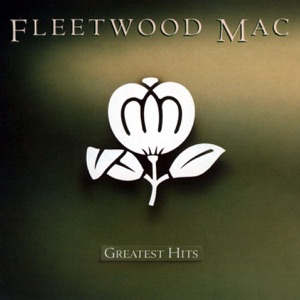 Fleetwood Mac
Genre: Rock
Release Date: 1988-11-21
Explicitness: notExplicit
Country: USA
Track Count: 16
℗ 1988 Warner Records Inc.
USD 11.99 On itunes
Reviews
Legends

By lolololol71

Amazing

Great Album!

By Go On A Journey

You never get all the best songs on the greatest hits album, so you have to buy an album with everything...get the Best of Fleetwood Mac. It's a double CD, and it's worth the money...

???

By guyville

Where is landslide...

Fleetwood Mac SLAPS

By VickiLifeP

Stevie Nicks can ruin my life

my fav

By TJL2012

Love every song!

🔥🔥🔥

By Ray_Green

Love them!😫

Rocks

By texas chainsaw addict

This is music at its best it can be never a mood it can't fit

Best Band in History

By Gypsy Welsh Witch

An exceptional album full of songs that showcase the talents of the best band in history. It provides a great variety of songs that showcase the talents of each and every musician. Any Fleetwood Mac song could easily have made it onto this album, as each song is beautiful and transcending in its own particular way. (In my opinion, Landslide would have made an enormous contribution to this record.) Their music continues to inspire generations and will live on forever and always.

Fleet wood Mac

By Furry buffalo

Much better than Madonna

Timeless music

By makenna19

I'm 15 and I love Fleetwood Mac so much. I'm going to see them in April. Their music is unlike any other, and I wish more music like this would be made today. Music from the 70s-80s is BY FAR better than most of today's.
Videos from this artist
Albums from this artist
Blues Jam in Chicago, Vol. 2

Fleetwood Mac

The Pious Bird of Good Omen

Fleetwood Mac

The Original Fleetwood Mac

Fleetwood Mac

Blues Jam in Chicago, Vol. 1

Fleetwood Mac

Fleetwood Mac (1968)

Fleetwood Mac

Mr. Wonderful

Fleetwood Mac

Rumours (2001 Remaster)

Fleetwood Mac

Before the Beginning: 1968-1970 Rare Live & Demo Sessions (Remastered)

Fleetwood Mac

50 Years - Don't Stop

Fleetwood Mac

Then Play On (2013 Remaster) [Expanded Edition]

Fleetwood Mac

50 Years - Don't Stop

Fleetwood Mac

50 Years - Don't Stop (Deluxe)

Fleetwood Mac

Fleetwood Mac (Remastered Bonus Track Version)

Fleetwood Mac

Fleetwood Mac (Deluxe)

Fleetwood Mac

Heroes Are Hard To Find

Fleetwood Mac

Bare Trees

Fleetwood Mac

Penguin

Fleetwood Mac

Mystery To Me

Fleetwood Mac

Future Games

Fleetwood Mac

Kiln House

Fleetwood Mac

Tango In the Night (Remastered)

Fleetwood Mac

Tango in the Night (Deluxe)

Fleetwood Mac

Men of the World: The Early Years

Fleetwood Mac

Mirage (Remastered)

Fleetwood Mac

Mirage (Deluxe)

Fleetwood Mac

Tusk (Remastered)

Fleetwood Mac

Tusk (Deluxe)

Fleetwood Mac

Tusk (Expanded)

Fleetwood Mac