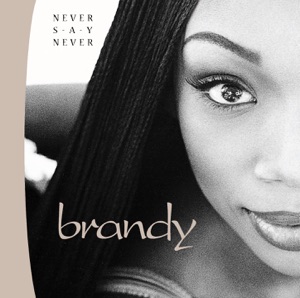 Brandy
Genre: R&B/Soul
Release Date: 1998-05-29
Explicitness: notExplicit
Country: USA
Track Count: 16
℗ 1998 Atlantic Recording Corporation for the United States and WEA International Inc. for the world outside of the United States.
USD 9.99 On itunes
Reviews
YESSSS

By jzoanan

One of my fav albums ever!

Still is a hit album 2020

By SkyidaLimit

Crazy how i decided to buy this album again and it's still relevant. She was not singing for her time at all.

Yaaas awesome 👏

By Nikole1520

Yaas she gives me a 80's old soul vibe🥳 my little sister loves❤️ the song The Boy Is Mine I'm a great influence on her😀she sang it in the talent show! Both of us will never change. (She is 3 years old) Ps people find it weird that I like this kind of music because of my age and my generation. I respect the music that is coming out today but I prefer 80's and 90's sorry Cardi b

Ageless album

By Past Beats

Okay Brandy I need at least one more album similar. Make sure to include the family. Also, I think you would sound amazing singing a country song (Reba). Thank you!!!!

Just the Music Video

By ROB L.O.C.

I Only Buy $1.99 Music Videos But I cant Get "The Boy is Mine" Music Video Got UR other 2 Videos very good! whats up years and still no video four this song you got to fire some one "The Boy Is Mine" is a clasic there should be A video out !Tunes by now!... keep personal issues aside especially when it's the best

A classic r&b album

By In my own realm

I just rediscovered this album and realized how great it is from start to finish. One of those albums that I don't skip songs.

Best Album of Brandy.

By LeeLeeRocs

Here she is all grown up and it's reflected in all her songs.. I can listen to the whole album all the way through!! #BringThisBrandyBack

WORTH $9.99!!!!

By Musical.lyBoii1738

This album is worth buying. You won't regret it.

her best album !!

By wbarnes00

I loved this cd when I was a child and revived and redeem it out !! I was just blessed to reconnect. I love this cd and you should too!

Whewwww!!!!!

By uunique58

This right here this is my album I played this album out when it came out and still do lol. Brandy Fan Forever!
Videos from this artist
Albums from this artist
Magic (feat. Nile Rodgers & Brandy) [Remixes]

Mystery Skulls

B7

Brandy

Baby Mama (feat. Chance the Rapper) - Single

Brandy

Right On Time (feat. Designer Doubt, Brandy & Flo Rida) - Single

Ray J

Freedom Rings - Single

Brandy

Even More (feat. Brandy) - Single

MAJOR.

Love Again - Single

Brandy & Daniel Caesar

Only God Knows (feat. Queen Latifah & Brandy) [From "Star" Season 3] - Single

Star Cast

Family Affair (feat. Patti LaBelle, Brandy, Queen Latifah, Ryan Destiny, Brittany O'Grady & Miss Lawrence) [From "Star" Season 3] - Single

Star Cast

Into My Eyes (feat. Brandy) - Single

Stacy Francis

All I Need (feat. Brandy) [From "Star" Season 3] - Single

Star Cast

Spotlight (feat. Queen Latifah & Brandy) [From "Star" Season 3] - Single

Star Cast

I Could Be Wrong (Club Mix) - Single

Lucas & Steve & Brandy

I Could Be Wrong (Club Radio Mix) - Single

Lucas & Steve & Brandy

I Could Be Wrong - Single

Lucas & Steve & Brandy

Ohhh Lord (From "Star" Season 2) [feat. Queen Latifah, Patti LaBelle & Brandy] - Single

Star Cast

Beggin & Pleadin - Single

Brandy

Not the One (feat. Brandy) - Single

Fats

The Girl Is Mine (feat. Destiny's Child & Brandy) [Remixes] - EP

99 Souls