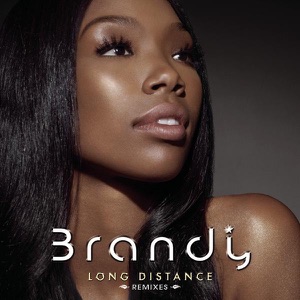 Brandy
Genre: R&B/Soul
Release Date: 2009-02-10
Explicitness: notExplicit
Country: USA
Track Count: 6
℗ 2009 Sony Music Entertainment
USD 4.99 On itunes
Reviews
The Jody Den Broeder Club Remix is fantastic

By HarryBlotter

Wonderful, addictive dance remix. Give it 3 listens and you won't be able to stop ;)

Jody den Broeder does it yet again.

By Remix Enthusiast

Now, I don't think this is such a bad song. But, I love JDB's Club Remix. In my opinion, there are many dance mixes of songs that I would buy for songs that I would never think about downloading the original version of. Since I have only heard and downloaded the JDB Club Remix, I can't comment on the original. As a dance music lover, I can usually appreciate the original only after I have heard a dance remix by one of my preferred remixers, such as Jody den Broeder in this case. I usually give a remix a try before I consider the original. That is the type of Brandy fan that I am. I think it's a bit unfair to assume that the original is always the first that someone hears and likes. There is an entire culture of listeners who only like the remixes. I'll keep an open mind. If I actually don't like the original, at least I like the JDB Club Remix. :)

Underated

By MuzikLovvr

This album "Human" is amazing! This song shoulda been huge! At least they're giving us remixes. People at EPIC/SONY: wake up, regroup and re-launch cuz you missed out!

It's a matter of opinion

By Migroschrott

zzzz... just because you don't like House-Remixes doesn't make it pointless. To me, those mixes are much better than the original but I'm not going out to say that the original is pointless. It's just for a different crowd of listeners.

THANK YOU JODY den BROEDER!!!

By dancefloor angel

If you're looking for a mix that takes you on a beautiful bass fulled ride, then Jody den Broeder' club mix will fill your soul with a smile. The flows and builds throughout the mix work real well with the emotion in Brandy's voice and words. Buy it... Listen to it...dance to it...sing to it...over and over and over.

EXCELLENT DANCE REMIX BY JODY den BROEDER !!!

By Jeff Lutz

Track 1 & 3 are by far the best on this remix EP. And it is not only a dance floor classic, it has radio written all over it. I haven't been able to stop listening to it. EXCELLENT REMIXES are rare these days and this is a great one.

Actually...

By GtotheRad

Tom Neville's remix is tight. Jody just phoned it in.
Videos from this artist
Albums from this artist
Magic (feat. Nile Rodgers & Brandy) [Remixes]

Mystery Skulls

B7

Brandy

Baby Mama (feat. Chance the Rapper) - Single

Brandy

Right On Time (feat. Designer Doubt, Brandy & Flo Rida) - Single

Ray J

Freedom Rings - Single

Brandy

Even More (feat. Brandy) - Single

MAJOR.

Love Again - Single

Brandy & Daniel Caesar

Only God Knows (feat. Queen Latifah & Brandy) [From "Star" Season 3] - Single

Star Cast

Family Affair (feat. Patti LaBelle, Brandy, Queen Latifah, Ryan Destiny, Brittany O'Grady & Miss Lawrence) [From "Star" Season 3] - Single

Star Cast

Into My Eyes (feat. Brandy) - Single

Stacy Francis

All I Need (feat. Brandy) [From "Star" Season 3] - Single

Star Cast

Spotlight (feat. Queen Latifah & Brandy) [From "Star" Season 3] - Single

Star Cast

I Could Be Wrong (Club Mix) - Single

Lucas & Steve & Brandy

I Could Be Wrong (Club Radio Mix) - Single

Lucas & Steve & Brandy

I Could Be Wrong - Single

Lucas & Steve & Brandy

Ohhh Lord (From "Star" Season 2) [feat. Queen Latifah, Patti LaBelle & Brandy] - Single

Star Cast

Beggin & Pleadin - Single

Brandy

Not the One (feat. Brandy) - Single

Fats

The Girl Is Mine (feat. Destiny's Child & Brandy) [Remixes] - EP

99 Souls