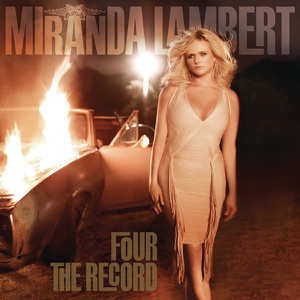 Miranda Lambert
Genre: Country
Release Date: 2011-11-01
Explicitness: notExplicit
Country: USA
Track Count: 14
℗ 2011 Sony Music Entertainment
USD 10.99 On itunes
Reviews
Ugh!!! Some good some not so much

By fcbsdukes

Momma's broken heart? Screeching & dumb. Little Red Wagon soooo bad sooo weird....soooo bad

Meh

By Terri Ames

Can't get excited about her, and her voice is so irritating.

Over hyped she isn't that great

By Ash and Indy

Can't wait for her time to be done. Kacey Musgraves wrote Mama's Broken Heart and would have sounded SO much better singing it. Sad that Miranda stole that song from her but glad Kacey won All Genre and Country Album of the Year Grammys. Finally true talent being recognized!

Izz

By Deniz Da Meniz

OKs

Not good

By Mr. LeviMoore

I like the singles, but that's just about it. This album actually has a couple of the worst songs of all time, one being Easy Living. Anyway, Id like Fine Tune, but the vocal production makes it so I just can't like it. I mean, I understand why she did it, i read up on the song, but I still don't like it. Easy Living just doesn't sound good, starting with the cowboy bell and the crash cymbals. The chords aren't in the right places either, just saying.

Amazing!!

By Like it!!!!.....!!!!

Love every Miranda album.

Beautiful!

By Kbuscus2374

The lyrics and her voice are some of the best out of woman country singers! Some of the lyrics are relatable, like most people like them, but my favorites are the crazy ones. Mostly because I'm crazy. Anyway, you should totally buy the entire album!

Must Buy for any Miranda Lambert fans, you won't be disappointed

By dreamer1012

I've been a fan of hers since she sang White Liar and Crazy ExGirlfriend. She has the most relatable songs ever and the lyrics and her voice speaks not just volume but a larger than life personality, and that my friends is perfection. Looking great as ever Miranda. Love your music.

♦♦♦♦♦

By deangregory42

Very nice song. Great band.

Not at all what I expected

By Ztinker

Only a few good songs-the ones you hear. The majority of the album never takes off. Very disappointed and not impressed at all. Waste of the money.
Videos from this artist
Albums from this artist
Revolution

Miranda Lambert

Bluebird (Acoustic) - Single

Miranda Lambert

Wildcard

Miranda Lambert

Fooled Around and Fell in Love (feat. Maren Morris, Elle King, Ashley McBryde, Tenille Townes & Caylee Hammack) - Single

Miranda Lambert