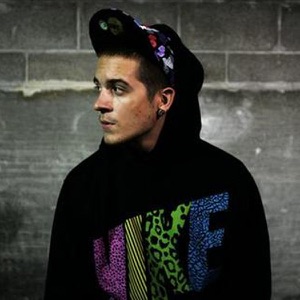 G-Eazy
Genre: Hip-Hop/Rap
Release Date: 2011-11-12
Explicitness: explicit
Country: USA
Track Count: 2
℗ 2011 A3C / iH2D / iHipHop Distribution
USD 1.98 On itunes
Reviews
I never knew that was you!!

By Fnaf.fan

Omg I didn't know this was g-easy

Just one more song!

By shawnprushinski

Love all the music but I've been dying to purchase "apple of my eye" listening to it on YouTube isn't the same

AMAZING

By meeeeeeeeee duh

G EAZY IS SO TALENTED LOOOK HOW FAR HE HAS GONE HIGHKEY CANT WAIT FOR THE TOUR !

nikki gomez ❤️

By nikki gomez ❤️

i love this song ❤️✨👌🏻

Fantastic song

By gcfxc315

this is a great song and a fantastic artist. GOOD WORK!!!!

Awful

By Callumbo the red devil

Serious garbage

Gizfhvdiab

By Talita312747

Freakin AWESOME!!!

ORGASMIC

By Nick169723

I have had this song for 3 days and I have listened to it 217 times! I love this song and his other album the epidemic Lp is amazing too. Keep making it!

G-Eazy is amazing

By selliott137

Every drop he makes is better than the last. Cant wait for Endless Summer 2, and his new album he is going to drop. Also ITunes put this in the right section!!! For some reason this is on a whole new artist page instead of being with everything else on the other G-Eazy artist page.

Rapper making it

By KevinUnnerstall

If there is one guy who can make it all the way, it's this guy. G - eazy for life!
Videos from this artist
Albums from this artist
Let's Get Lost Remixes (feat. Devon Baldwin) - EP

G-Eazy

Pass It (feat. G-Eazy) - Single

MK xyz

Pass It (feat. G-Eazy) - Single

MK xyz

Everything's Strange Here

G-Eazy

Had Enough - Single

G-Eazy

Everybody's Gotta Learn Sometime - Single

G-Eazy

Love Is Gone (feat. Drew Love & JAHMED) - Single

G-Eazy

Nostalgia Cycle - Single

G-Eazy

Love Is Gone (feat. Drew Love & JAHMED) - Single

G-Eazy

Stan By Me - Single

G-Eazy

Free Porn Cheap Drugs - Single

G-Eazy

The End - Single

Kossisko & G-Eazy

Moana - Single

G-Eazy & Jack Harlow

Moana - Single

G-Eazy & Jack Harlow

Lotto (Remix) - Single

Joyner Lucas, Yandel & G-Eazy

Lotto (Remix) - Single

Joyner Lucas, Yandel & G-Eazy

Angel Cry - Single

G-Eazy & Devon Baldwin

Angel Cry - Single

G-Eazy & Devon Baldwin

King Wavy (feat. G-Eazy) - Single

KYLE

Still Be Friends (feat. Tory Lanez & Tyga) - Single

G-Eazy

Girlfriend (feat. G-Eazy) - Single

T-Pain

2 Seater (feat. G-Eazy & Offset) - Single

YBN Nahmir

2 Seater (feat. G-Eazy & Offset) - Single

YBN Nahmir

Cruel Intentions - Single

Delacey & G-Eazy

Still Be Friends (feat. Tory Lanez & Tyga) - Single

G-Eazy

Who You Loving? (feat. G-Eazy & Rahky) - Single

DreamDoll

Who You Loving? (feat. G-Eazy & Rahky) - Single

DreamDoll

Nadie Como Tú - Single

Amenazzy & G-Eazy

Scary Nights

G-Eazy

Scary Nights

G-Eazy

I Wanna Rock (feat. Gunna) - Single

G-Eazy

Cut Up (Remix) [feat. Tory Lanez & G-Eazy] - Single

Blac Youngsta

Cut Up (Remix) [feat. Tory Lanez & G-Eazy] - Single

Blac Youngsta

B-Sides

G-Eazy

Cravin (feat. G-Eazy) - Single

DaniLeigh

Cravin (feat. G-Eazy) - Single

DaniLeigh

First Things First (feat. G-Eazy and Reo Cragun) - Single

Guapdad 4000

Wait for Me - Single

Carnage, G-Eazy & Wiz Khalifa

Bae (Remix) [feat. G-Eazy, Rich The Kid & E-40] - Single

O.T. Genasis