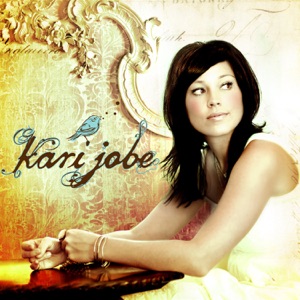 Kari Jobe
Genre: Christian & Gospel
Release Date: 2010-09-30
Explicitness: notExplicit
Country: USA
Track Count: 12
℗ 2010 Gateway Music (under exclusive license to DCCI Services)
USD 9.99 On itunes
Reviews
THIS ALBUM CHANGED MY LIFE

By NeeNee777

This album literally changed my life. It taught me about intimacy with God. This album is my favorite album of all time. It is dear to my heart. My favorite song is "You Are For Me." And that's not just my favorite Kari Jobe song it's just my favorite song of all time.

Beautiful!

By Sara Jean

Written from a heart full of Jesus. Kari has the voice of an angel and this album will move your heart towards Jesus.
Videos from this artist
Albums from this artist
Where I Find You

Kari Jobe

The Blessing (feat. Cody Carnes) - EP

Kari Jobe

The Blessing (feat. Cody Carnes) - EP

Kari Jobe

The Blessing (Live) - Single

Kari Jobe, Cody Carnes & Elevation Worship

Kari Jobe Collection

Kari Jobe

Forever (Live) - Single

Kari Jobe

I Am Not Alone (Radio Version) - Single

Kari Jobe

Find You on My Knees (Performance Tracks) - EP

Kari Jobe

Heal Our Land - Single

Kari Jobe

The Cause of Christ - Single

Kari Jobe

Let Your Glory Fall (Radio Version) - Single

Kari Jobe

Til the End of Time (feat. Kari Jobe) - Single

Cody Carnes

Majestic (Revisited)

Kari Jobe

The Garden

Kari Jobe

The Garden (Deluxe Edition)

Kari Jobe

Majestic (Deluxe Edition) [Live]

Kari Jobe

Majestic (Live)

Kari Jobe

Cover the Earth - Single

Kari Jobe & Cody Carnes

Cover the Earth - Single

Kari Jobe & Cody Carnes

Heal Our Land (Radio Mix) - Single

Kari Jobe

Worship Tools 18 - Kari Jobe (Resource Edition)

Kari Jobe

The Acoustic Sessions - EP

Kari Jobe

You Are For Me (Audio Performance Trax) - EP

Kari Jobe