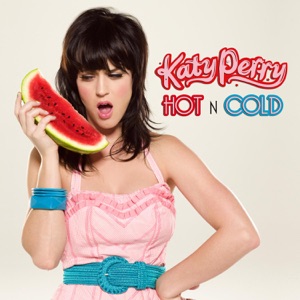 Hot N Cold (Remixes) - EP
Katy Perry
Genre: Pop
Release Date: 2008-11-24
Explicitness: cleaned
Country: USA
Track Count: 4
℗ 2008 Capitol Music France
USD 3.99 On itunes
Reviews
AGHHHHH

By bikes fly

The songs are amazing! #1 remix is super bassy!my dad likes when she says "like a b**ch" #2 is basically the 3rd ones short version and #4 is me(I'm 11) my little sis(8)and my baby sister(2) LOVE THE REMIX! THE FRENCH LADY IS SOOO COOL!

Awesome!!

By pugman433

these are really cool

PERFECT

By Jen1298

Amazing remixes!! Perfect for dancing!!!! I love you, Katy!!
Videos from this artist
Albums from this artist
Smile

Katy Perry

Smile

Katy Perry

Daisies (Acoustic) - Single

Katy Perry

Daisies (Oliver Heldens Remix) - Single

Katy Perry

Daisies (MK Remix) - Single

Katy Perry

Daisies - Single

Katy Perry

Never Worn White - Single

Katy Perry

Harleys In Hawaii (KANDY Remix) - Single

Katy Perry & KANDY

Harleys In Hawaii (Win and Woo Remix) - Single

Katy Perry & Win and Woo

Cozy Little Christmas - Single

Katy Perry

Small Talk (Sofi Tukker Remix) - Single

Katy Perry

Small Talk (White Panda Remix) - Single

Katy Perry

Small Talk (Lost Kings Remix) - Single

Katy Perry

Harleys in Hawaii - Single

Katy Perry

Small Talk - Single

Katy Perry

Never Really Over (Wow & Flutter Remix) - Single

Katy Perry

Never Really Over (R3HAB Remix) - Single

Katy Perry

Never Really Over (Syn Cole Remix) - Single

Katy Perry

Never Really Over - Single

Katy Perry

Con Calma (feat. Snow) [Remix] - Single

Daddy Yankee & Katy Perry

365 (Remixes) - EP

Zedd & Katy Perry

365 - Single

Zedd & Katy Perry

Dark Horse (feat. Juicy J) [Deluxe Single] - Single

Katy Perry

This Is How We Do (feat. Riff Raff) - Single

Katy Perry

Roar (Deluxe Single) - Single

Katy Perry

Bon Appétit (MUNA Remix) - Single

Katy Perry

Chained To the Rhythm (Hot Chip Remix) [feat. Skip Marley] - Single

Katy Perry

Rise - Single

Katy Perry

Bon Appétit (feat. Migos) [3LAU Remix] - Single

Katy Perry

Bon Appétit (feat. Migos) [Martin Jensen Remix] - Single

Katy Perry

Rise Remixes - Single

Katy Perry

Chained to the Rhythm (feat. Lil Yachty) - Single

Katy Perry

Chained to the Rhythm (feat. Lil Yachty) - Single

Katy Perry

Chained to the Rhythm (Oliver Heldens Remix) - Single

Katy Perry

Swish Swish (Cheat Codes Remix) - Single

Katy Perry

Birthday (Cash Cash Remix) - Single

Katy Perry

Swish Swish (Blonde Remix) - Single

Katy Perry