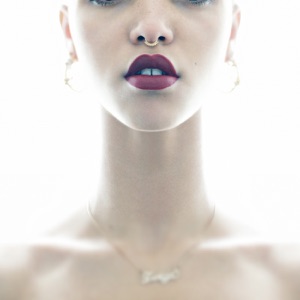 FKA twigs
Genre: Electronic
Release Date: 2013-09-17
Explicitness: notExplicit
Country: USA
Track Count: 4
℗ 2013 Young Turks
USD 5.16 On itunes
Reviews
Tingles

By Cullensboy92

This vibe is killer. The beats are hair raising and give me goosebumps, but in such a good way. Best way to describe her style. Love her music!!!

Love Love

By solobolo

love love

Amazing!!!!

By NikkiZzzZzzZ

AMAZING!!!! But where are her other songs (Ache, Weak Spot, etc.)??? Hoping they'll be available on iTunes shortly!

so flawless

By 😍👏👑💎🙌😘

i love FKA twigs so much, everything about her is so unique. the production, vocals, lyrics, videos, and even her look. all her music is so perfect and i just can't wait until EP3 is here!

Awesome!!!

By Keke_kawaii18

She is so creative and i love her videos and her music vibes its so comforting in every way

😍👑

By Kristenkayykes

Her voice is like a Disney princess! I'm in love! 💘💍

Simply Perfection

By Artrell96

It honestly takes you to another place and literally you feel like youre high. So beautiful.

Water me is perfection

By LanaDelFan14

At first thought she was some weird girl. (Well she is lol) but water me is so insightful.

Where has she been all my life.

By ParisNico

She's a breath of fresh air yet a mystic and mystery dream. When I close my eyes and listen to her I just take off. Lately, I've been listening to a certain station on Pandora and haven't looked back. I've always listened to this genre but never as much as I do now. This station is filled with FKA Twigs, who stole my heart with Papi Pacify & Ultraviolet; Kelela, James Blake, The Hics, Tove Lo, SZA and all others within their genre. I'm obsessed. This will be the best $5.19 I've spent in a while. Girl you're amazing ! * sn: she's dating the lovely Robert Pattinson & I think she's a much better for him.

Love Love Love!

By JuanaGM

This genre is different then what I usually listen to but I love music and i'm open to what sounds great and FKA Twigs is the truth! I love how she have that element of electro, r&b and trippy music....if she comes to Richmond,Va i'm soooo there no questions asked just say when.
Videos from this artist