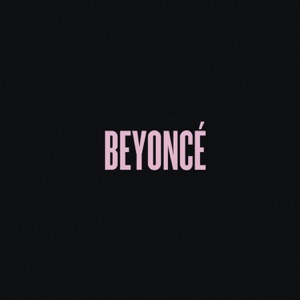 Beyoncé
Genre: Pop
Release Date: 2013-12-13
Explicitness: explicit
Country: USA
Track Count: 33
℗ 2013 Columbia Records, a Division of Sony Music Entertainment
USD 15.99 On itunes
Reviews
Ehh....

By AlanDP1881

My dog in a dress howling at the moon sounds better than this. It was so bad it's almost funny!

Not a big fan of beyonce

By Romeyyyy

Overrated!!!!!! try's to be like Rihanna

QUEEN

By curtttis

So much better than panic at the discos garbage music

CULTURE SHIFT

By Xavier Rion

ONLY BEYONCÉ can pull off something like this! Self-titled is literally her sexiest album ever and I'm always loving for it!!!

A work of art!

By droopnoop

Beyoncé not only vocally demolishes the music industry, but she also sends a message to all of her haters out there. Beyoncé is a grown woman... I don't know why people hate on her for making her music. If you think it's too sexual then you are tasteless and sexless. She is trying to show that you can be a mother and still be sexy. She is appreciating herself and her body and doing it wonderfully. If you don't like it move on.... at the end of the day she went on a world tour and made millions off this piece of art.

❤️

By Trust and Us

❤️

StarazailCrys212

By NyanKitties

StarazailCrys212's album is messy. Half Lemmy's story. StarazailCrys212's life broke! Wacky Iggy. StarazailCrys212's day broke. I AM A SOOOO. StarazailCry. ok. StarazailCry. IGGY, STOP!

really hard to hate beyoncé like ngl

By Culvers milkshake

i haven't even listened to the album but i'm leaving a 5 star review bcuz beyoncé is hard to hate on and ur weird if you don't like her even if you don't listen to her

Horrible

By MicheleDoll

Horrible

MASTERPIECE

By OFFICIALGERSH

IF SOMEONE SAYS, THIS IS TRASH ASK YOURSELF: HOW MANY ARTIST HAVE DROP AN ALBUM WITHOUT ANY PROMOTION ?
Videos from this artist
Albums from this artist
Halo (Remixes) - EP

Beyoncé

The Lion King: The Gift [Deluxe Edition]

Beyoncé

BLACK PARADE - Single

Beyoncé

BLACK PARADE - Single

Beyoncé

Savage Remix (feat. Beyoncé) - Single

Megan Thee Stallion

Savage Remix (feat. Beyoncé) - Single

Megan Thee Stallion

Naive (feat. Beyoncé & Da Brat) - Single

Solange

Naive (feat. Beyoncé) - Single

Solange

The Lion King: The Gift

Beyoncé

Spirit (From Disney's "The Lion King") - Single

Beyoncé

Lemonade

Beyoncé

Lemonade

Beyoncé

Lemonade

Beyoncé

Lemonade

Beyoncé

HOMECOMING: THE LIVE ALBUM

Beyoncé

HOMECOMING: THE LIVE ALBUM

Beyoncé

Mi Gente (feat. Beyoncé) - Single

J Balvin & Willy William

Walk On Water (feat. Beyoncé) - Single

Eminem

Walk On Water (feat. Beyoncé) - Single

Eminem

Runnin' (Lose It All) [feat. Beyoncé & Arrow Benjamin] [The Remixes] - Single

Naughty Boy

Telephone (The Remixes)

Lady Gaga & Beyoncé

Just Stand Up! (feat. Mariah, Beyoncé, Mary J. Blige, Rihanna, Fergie, Sheryl Crow, Melissa Etheridge, Natasha Bedingfield, Miley Cyrus, Leona Lewis, Carrie Underwood, Keyshia Cole, LeAnn Rimes, Ashanti & Ciara) - Single

Artists Stand Up to Cancer

Runnin' (Lose It All) [feat. Beyoncé & Arrow Benjamin] - Single

Naughty Boy

Telephone (The DJ Remixes)

Lady Gaga & Beyoncé

Top Off (feat. JAY Z, Future & Beyoncé) - Single

DJ Khaled

Top Off (feat. JAY Z, Future & Beyoncé) - Single

DJ Khaled

Perfect Duet (with Beyoncé) - Single

Ed Sheeran

Beyoncé - Single

Beyoncé

Partition - Single

Beyoncé

BEYONCÉ [Platinum Edition]

Beyoncé

Pretty Hurts - Single

Beyoncé

At Last (Live from Fashion Rocks) - Single

Beyoncé

Ring the Alarm - Single

Beyoncé

Ring the Alarm (Remixes) - EP

Beyoncé

I Can't Take No More - Single

Beyoncé