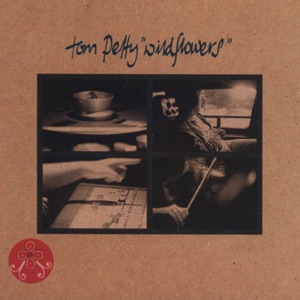 Tom Petty
Genre: Rock
Release Date: 1994-10-21
Explicitness: notExplicit
Country: USA
Track Count: 15
℗ 1994 Warner Records Inc.
USD 6.99 On itunes
Reviews
Last d j Tom pettiness

By Bman 1957

Play it

Amazing

By texas chainsaw addict

Absolutely one of my favorites by far Tom petty rocks

♥️❤️♥️❤️♥️❤️

By $Angel84$

I grew up listening to this song with my Mother

Spectacular

By Loop66

This is my favorite TP album hands down! Don't get me wrong all of his stuff his great but I put this album on and listen to it all the way through and then listen to it again! I feel privileged to have seen him live just once but hey there's a lot of people that didn't get to. Rock and Roll heaven has gained another elite member!

Magic. Pure TP magic

By paulanthony1969

Thank you TP and crew for this...one of my ALL TIME favorite CDs....you know somenthing is great when you can listen to it from beggining to end and enjoy every song. The lyrics, the guitar the vocals...all perfection. Get this and enjoy! RIP Legened

All time best albums

By aeastin

I go back to this well over and over and over and over and always find a cool, refreshing take. RIP Mr. Petty. This album is more than music, it's a friend.

The King

By JF in CPT

100%

Road Trippin'

By Road Gripper

This is the perfect album to slip into the CD player....and just drive. Let it play over and over, the smooth sounds of this work-of-art makes the miles melt away behind you. As my road trip passenger once proclamed, "This is the perfect jingly-jangly type of music to keep you toes tappin' and your fingers snappin'." Classically good stuff.

Probably my favorite album

By Fender😝🍕🍩🎸Guitar

When Life is a pill you gotta swallow but my pill my was huge. So this song helped me swallow. Good acceptance album. Time to move on is so relaxing and I listen to it after every cross country race. You wreck me reminds me of high school in the movies. Wildflowers makes me feel happy about trees on this bike trail I go on in the fall. It's so beutiful. It also makes me in a good positive mood that something good will happen. Wake up time is amazing. It's good to be king is a true song. Who would wanna be king? A higher place brings the feelings of a couple about to get in the car and go to their new house. It's amazing. You don't know how it feels is sad but a good one for being solo. This album I listened to a lot last year and it rings me back to cross country season with all my friends who I hope to see soon. Just an amazing album.

Hidden Gem

By Pelican33

If you know Petty… you know how good "Crawling Back to You" is. Maybe the best song on this album!!!
Videos from this artist
Albums from this artist
Greatest Hits

Tom Petty & The Heartbreakers

Wildflowers

Tom Petty

Wildflowers & All the Rest (Super Deluxe Edition)

Tom Petty

Full Moon Fever

Tom Petty

Hypnotic Eye

Tom Petty & The Heartbreakers

Damn the Torpedoes

Tom Petty & The Heartbreakers

Mojo (Bonus Track Version)

Tom Petty & The Heartbreakers

Into the Great Wide Open

Tom Petty & The Heartbreakers

The Traveling Wilburys, Vol. 1 (Remastered)

The Traveling Wilburys

Mudcrutch (Deluxe Edition)

Mudcrutch

Tom Petty & The Heartbreakers

Tom Petty & The Heartbreakers

Southern Accents

Tom Petty & The Heartbreakers

Hard Promises

Tom Petty & The Heartbreakers

Damn the Torpedoes (Deluxe Edition)

Tom Petty & The Heartbreakers

Highway Companion

Tom Petty

Mudcrutch 2

Mudcrutch

The Best of Everything: The Definitive Career Spanning Hits Collection 1976-2016

Tom Petty & The Heartbreakers

Mudcrutch

Mudcrutch

Long After Dark

Tom Petty & The Heartbreakers

Echo

Tom Petty & The Heartbreakers

An American Treasure (Deluxe Edition)

Tom Petty & The Heartbreakers

The Last DJ

Tom Petty & The Heartbreakers

You're Gonna Get It!

Tom Petty & The Heartbreakers

Wildflowers & All the Rest (Deluxe Edition)

Tom Petty

She's the One (Songs and Music from the Motion Picture)

Tom Petty & The Heartbreakers

Nobody's Children

Tom Petty & The Heartbreakers

Extended Play Live! - EP

Mudcrutch