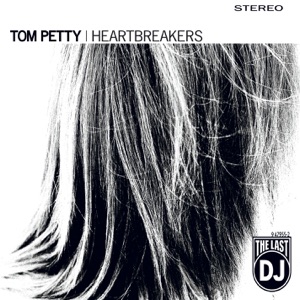 Tom Petty & The Heartbreakers
Genre: Rock
Release Date: 2002-10-08
Explicitness: notExplicit
Country: USA
Track Count: 12
℗ 2002 Warner Records Inc.
USD 6.99 On itunes
Reviews
Great songwriting

By artrules!

What a gift! The world was better with Tom Petty in it!! He was definitely a conduit for something greater! Listen to this!!

Great Melody

By d south bats

I cannot beleive I have listened to the XM Petty channel for 2 years and never heard one song from this album. The melodies are great. You and Me has become one of my favority Petty tracks. I bought the CD and its easy to listen it start to finish.

Tom still rockin it

By TheOGJLo

Have Love Will Travel should be played at full volume. Heartbreakers still got the same magic as they did with their first album here.

Concept perfection

By Super really awesome epicness

The first Petty concept album hits hard and sticks. It is based on concepts of disappointment and unfullfillment. He conveys it perfectly, and the band is as good as ever

Really Underrateed

By robaire27

Lots of buried treasure here, if you get my meaning.

Not Every Dice Roll Can Be Double Six

By Coach Lonster XVIII

Tom Petty & The Heartbreakers is one of my top five all-time favorite bands. But any band that makes 16 or more albums will have at least one that isn't very good. For Tom Petty this is the one. Unlike AC/DC most bands need to experiment with different sounds to maintain creative integrity. Can't blame a guy for trying...

Underrated

By ohyoukno

I know Tom Petty & The Heartbreakers have much more noteworthy albums, but this album conveys a disappointment with modern life and yearns for a time when life was a bit more simple. In my opinion… this is their best record to date… it has soo much to say!
Videos from this artist
Albums from this artist
Greatest Hits

Tom Petty & The Heartbreakers

Hypnotic Eye

Tom Petty & The Heartbreakers

Damn the Torpedoes

Tom Petty & The Heartbreakers

The Live Anthology

Tom Petty & The Heartbreakers

Mojo (Bonus Track Version)

Tom Petty & The Heartbreakers

A Very Special Christmas 2

Various Artists

Into the Great Wide Open

Tom Petty & The Heartbreakers

Tom Petty & The Heartbreakers

Tom Petty & The Heartbreakers

Southern Accents

Tom Petty & The Heartbreakers

Hard Promises

Tom Petty & The Heartbreakers

Damn the Torpedoes (Deluxe Edition)

Tom Petty & The Heartbreakers

The Best of Everything: The Definitive Career Spanning Hits Collection 1976-2016

Tom Petty & The Heartbreakers

Long After Dark

Tom Petty & The Heartbreakers

Echo

Tom Petty & The Heartbreakers

An American Treasure (Deluxe Edition)

Tom Petty & The Heartbreakers