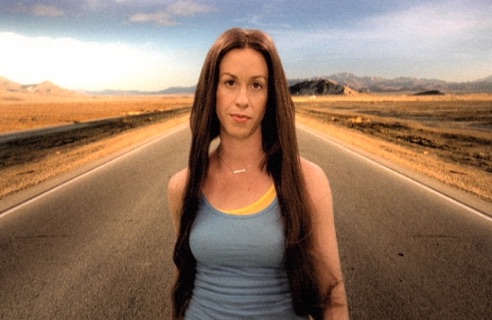 Alanis Morissette
Genre: Rock
Release Date: 2012-04-13
Explicitness: notExplicit
Country: USA
Track Count:
USD 1.99 On itunes
Reviews
Beautifully introspective song and video

By ms.eleoni

I can not disagree with the "smiley" more. We as people inately grow, learn, & expand. This is Alanis in touch with ... herself. THAT is the reason Alanis fans have adored/respected her for so long. The video is adorable, insightful, and completely representative of the song. This is NOT the quintessential "rocker" Alanis song, it is more the "introspective" singer/songwriter song... and the video does it justice.

Fascinating

By mpatteson

Oddly, I first saw this video when it came packaged with the Windows XP upgrade oh so many years ago. Then I upgrade to Windows Vista and lost the video in the process. Now I have it back. I don't how many times I watched this. I find it perfectly fascinating -- creative and very fitting for the song.

alanis roxXx

By Lissa_7

I agree. She goes through a whole multitude of changes throughout her career. Granted this isn't one of her strongest songs, but it's still a good one.

Awsome!

By Shinagami091

Yeah, I loved this video. To the guy/girl who would rather listen to "Angry Alanis", if you listen to her because of what she used to be, you're listening to her for the wrong reasons. Like all great artists they're entitled to re-inventing themselves, much like what Alanis has done here.

Great

By .::ILUVMUZIC::.

Smiley5694 doesnt know what they're talking about

don't waste your money

By smiley5694

alanis is ok....this is way out of her usual anger zone. if you like a mad alanis, don't buy this video. it's not that great.
Videos from this artist
Albums from this artist
Jagged Little Pill (Remastered)

Alanis Morissette

Such Pretty Forks in the Road

Alanis Morissette

Flavors of Entanglement (Deluxe Edition)

Alanis Morissette

The Collection

Alanis Morissette

Jagged Little Pill (Acoustic)

Alanis Morissette

So-Called Chaos

Alanis Morissette

Supposed Former Infatuation Junkie

Alanis Morissette

Under Rug Swept

Alanis Morissette

Havoc and Bright Lights

Alanis Morissette

Jagged Little Pill (Deluxe Edition)

Alanis Morissette

Jagged Little Pill (Collector's Edition)

Alanis Morissette

Unplugged (Live)

Alanis Morissette

Jagged Little Pill (25th Anniversary Deluxe Edition)

Alanis Morissette

Feast on Scraps

Alanis Morissette

Not As We (Remixes)

Alanis Morissette

Flavors of Entanglement

Alanis Morissette

Underneath / 20/20 – Single

Alanis Morissette

Live At Montreux 2012

Alanis Morissette

Underneath (Remixes)

Alanis Morissette

Not As We (Remixes)

Alanis Morissette

Underneath (Remixes)

Alanis Morissette