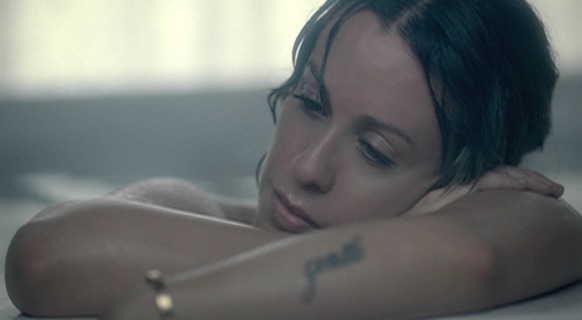 Alanis Morissette
Genre: Pop
Release Date: 2008-10-03
Explicitness: notExplicit
Country: USA
Track Count:
USD 1.99 On itunes
Reviews
alanis the great

By minimebenson-911

she is utterly amazing. she is so beautiful and probably the only person that can write songs that make you cry. <3 loveeeeeeeeeee alanis

Amazing

By Cito

Alanis has outdone herself again with this album. In it she completely captures the emotions of a relationship, and how we vacillate during good moments and bad ones. This song and video go to the core of the heartbreak and it is simply sublime. Her lyrics are phenomenal. Once again, Alanis does not disappoint, but rather inspires.

EXCELLENT

By Globesessions

This song couldn't have been any better! All it needs is piano and vocal. I love how she expresses herself in this song. I think it's one of her truest and most relatible songs.

she is simple and fantastic

By luzcool

I love her songs, this one is lovely, i saw her live, she is a great artist, love this new album, i think am going to see her again if she is in tour.

What can I say ?

By hopeful.dad

This is her best song ever. Alanis has totally blown me away again with the lyrics. Her passion as a song writer and singer continue to inspire me in my life each day. Thank you for another song that has touched my heart.

Amazing.

By JonRoss

Her best video in years.

Great Video!

By x-x

I really enjoyed watching Alanis' new video. It is simple, yet calm & heartwarming. I especially love the use of 'white.' It shows a kind of rebirth. The beach scenes are also beautiful. I wish she would of used the album version of the song though. It has a stronger, emotional feel. Nonetheless, this is a must-buy for Alanis fans. Thank you Alanis!

=)

By Biondetta

This video is so simple, but it's visually beautiful. Every woman will feel touched by this song at one point in life. It's powerful and gentle. I loved it!

Alanis Rocks!

By HereWeGoAgain5

I just saw her in concert, and she sounded incredible! This songs is amazing! Click yes if you agree.

i love you!

By DecadeSurferChild

I just love any song of hers. she's awesome. i love her voice. it makes me think happy things. i am glad to see that she has something new out and it is enjoyed by lots of people! it's in top videos right now! yes! and this song is really touching.
Videos from this artist
Albums from this artist
Jagged Little Pill (Remastered)

Alanis Morissette

Such Pretty Forks in the Road

Alanis Morissette

Flavors of Entanglement (Deluxe Edition)

Alanis Morissette

The Collection

Alanis Morissette

Jagged Little Pill (Acoustic)

Alanis Morissette

So-Called Chaos

Alanis Morissette

Supposed Former Infatuation Junkie

Alanis Morissette

Under Rug Swept

Alanis Morissette

Havoc and Bright Lights

Alanis Morissette

Jagged Little Pill (Deluxe Edition)

Alanis Morissette

Jagged Little Pill (Collector's Edition)

Alanis Morissette

Unplugged (Live)

Alanis Morissette

Jagged Little Pill (25th Anniversary Deluxe Edition)

Alanis Morissette

Feast on Scraps

Alanis Morissette

Not As We (Remixes)

Alanis Morissette

Flavors of Entanglement

Alanis Morissette

Underneath / 20/20 – Single

Alanis Morissette

Live At Montreux 2012

Alanis Morissette

Underneath (Remixes)

Alanis Morissette

Not As We (Remixes)

Alanis Morissette

Underneath (Remixes)

Alanis Morissette